Various organizations f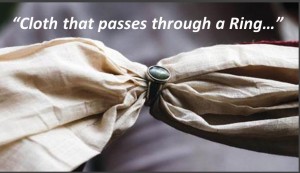 rom across India like Malkha, Nature Alley, Proyog and Tula Organic Clothing will participate at an exhibition this weekend at C. P. Arts Center. The 3 day exhibiiton will display and sell a whole lot of eco-friendly, organic, natural dyed garments, contemporary hand loom products, sensitive yoga wear, Bengal muslin and more. There will also be the artisanal products from Bankura, West Bengal like jute handicrafts, clay ornaments and terracotta products. Products will be available from Rs. 60 till Rs. 2500.
On June 3, 4, 5 at C. P. Arts Center, 1, Eldams Road, Alwarpet. For details call 9444351968.
Bengal Muslin has thread counts ranging from 400 to 600 and more – Dacca muslin sarees can be folded in to match boxes or tiffin boxes. A shirt made in muslin can weigh just 10 grams and can fly off if the fan is on. Mahatma Gandhi Gramodyog Sewa Sansthan, Kolkata brings a whole range of Muslin products like dupattas, stoles, kurtis, shirts, dhothis, angavastras, sarees and plain fabric to this expo.
Malkha from Hyderabad, stands for a de-centralised, sustainable, field-to- fabric cotton textile chain, collectively owned and managed by the primary producers – farmers, ginners, spinners, dyers and weavers. Malkha is an attempt to make yarn specifically for the handloom, to rid the artisanal textile chain of its dependence on large spinning mills.
Nature Alley, from Bangalore, brings its stylish range of contemporary khadi , organic and handloom with natural dyed garments to Chennai, to reintroduce khadi as a mainstream fabric.
Proyog is a Bangalore based and created  yoga wear line for women which stays true to yoga – natural fabrics which are comfortable. Discover dhoti pants and other unique styles that marry advanced fabric technology with traditional design.
Tüla from Chennai, is a not-for- profit social enterprise that brings garments from traditional Indian (desi) cottons originally grown by smallholder, rain-fed farms, the yarn hand spun by skilled khadhi workers and colored with natural, the fabric woven on handlooms by master weavers, the garments stitched by women and men from economically and socially marginalised groups.