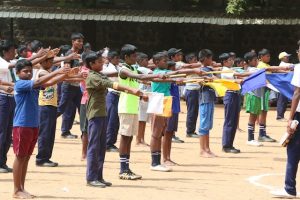 This is the season for Annual Days and Sports Days on school campuses in the neighbourhood. Most schools plan to complete these two programmes in their annual calendar inside the first quarter of the academic year.
On July 20, San Thome Hr. Sec. School will host its Sports Day at the school campus in San Thome.
This past week, students have been practicing drills and exercises which are to be presented at the Sports Day.