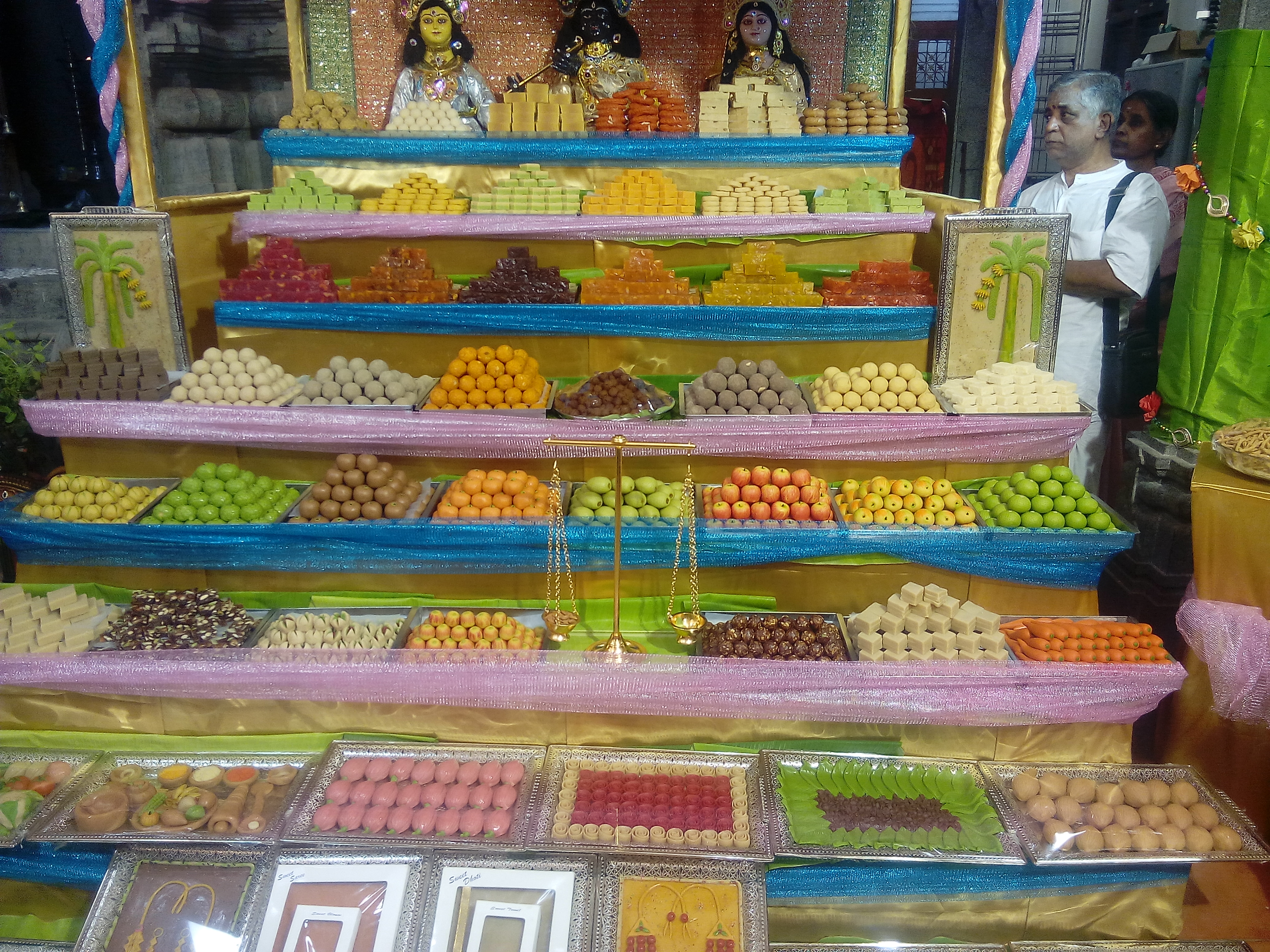 As part of the Krishna Jayanthi celebrations, a Govardhan puja was held at Nandalala Temple at Ranga Road, Mylapore recently.
According to the Bhagavata Puranam, Lord Krishna lifted the Govardhan Hill on his little finger to provide the villagers of Vrindavan shelter from torrential rains. Annakoot also called 'a mountain of food' is offered by devotees during this time to pay their respects to the Govardhan hill.
This year, the speciality of the Annakoot at the temple was that in addition to dhal, vegetables, pulses, fried savory foods, lemon rice, tamarind rice, curd rice and other items, a sweet Annakoot was also offered to the deity.
The sweet annakoot was arranged traditionally in seven steps by Sri Krishna Sweets in front of the deity. Each step had a minimum of five varieties of sweets. Apart from sweets, savouries and seer bakshanam like jeera mittai, mullu thengozhal, rava laddu, theratipal and maa laddu were also displayed.
The first row contained boondi laddu, coconut laddu, Mysurpa, Jangiri, Soanpapadi and Badusha. The second row consisted of variety of milk sweets like milk peda and mahamittai. The third row had different varieties of halwa including bombay halwa and dry fruit halma. One row had a variety of cashew sweets like kaju burfi, fig burgi, pista roll and assorted kathili while another had a variety of pure ghee sweets.
Badam Halwa, mixture, kaimuruku, muthusaram and paruppu thenga were also offered to the deity.