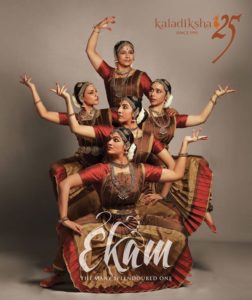 Bharatanatyam dancer and guru Meenakshi Chittaranjan is celebrating the silver jubilee of her dance academy in Mylapore called Kaladiksha.
To mark this milestone, Meenakshi and her dancers will present a production titled ' Ekam – The many splendoured One' on Sept.30 at The Music Academy, 6.30 p.m. onwards.
Dancer Vyjayanthimala Bali is the chief guest.
Admission to this show is free and open to all.
Kaladiksha is located on Bhaktavatsalam Road (Warren Rd.), Mylapore.