M. Kothandaraman, a resident of Mandavellipakkam , passed away on Feb 12. He was 82 years old.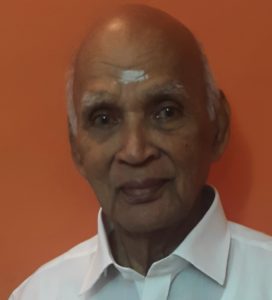 Born in 1935 in Mylapore, he completed his schooling from P. S. High School. Starting from a modest job, he held key positions before retiring as Acting Secretary of the 140 year old  Mylapore Hindu Permanent Fund in the late 80's. He was also the President of TUCS for a few  years in the early 70's. He was a cause list supplier for the Madras High Court for more than 25 years until he gave that up a couple of years back due to old age.
He is survived by his wife Devaki  and two sons, Baskar and Anand .
His family resides at Flat 3, Saroj Manor, No.42, 5th Trust Cross street, Mandavellipakkam and can be reached at 9940651592.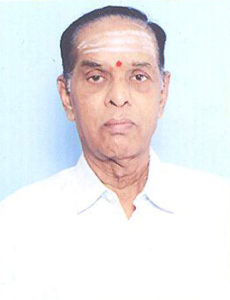 Parithiyur Dr. K. Santhanaraman, retired deputy treasurer, RBI Chennai, passed away on Feb 12. He was 74 and a long time resident of Mylapore.
Santhanaraman was a Tamil scholar and a freelance writer of spiritual articles, contributing to Sri Amman Darisanam and Sri Ramakrishna Vijayam. He has nearly 90 spiritual books to his credit. His wife Dr. Hema Santhanaram is also a writer.
Being a Tamil scholar, he has tutored several aspirants in Tamil free of cost and had been encouraging budding writers. Both he and his wife gave spiritual lectures during every Pradosham at Sri Valleeswarar Temple and Sri Kapaleeswarar Temple. The couple recently received the 'Tamil Nidhi Virudhu' from Kamban Kazhagam and Sri Krishna Sweets.
His family residence is at 132 T. S. V. Koil Street, Mylapore. Contact them at 24957205.
Tribute written by his friend T. M. Sundararajan.