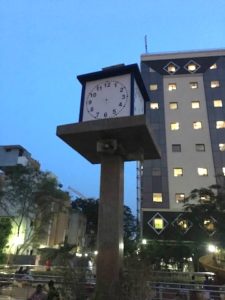 The public clock atop a tower set up inside Chennai Corporation's park on Lazarus Church Road seems to have frozen in time.
Civic officials had set it right the last time it stopped functioning.
This large park is a busy frequented by local area residents; seniors who meet to chat and walk, women who go for long walks and children who have some fun games.
Report and photo by V. Veeraswami