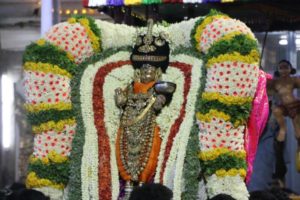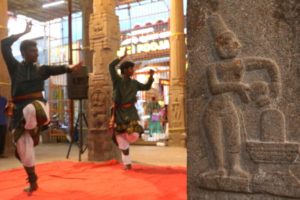 Several hundred devotees were present when Lord Kapaleeshwarar was brought out of the temple for the Bikshanadar ceremony held yesterday evening.
This event has a religious significance for many people, especially women devotees who want children. On this day, they take a vow to seek alms (bhiksha) and give the same to the deity to fulfill their wish.
Yesterday, during the ceremony, more than 80 members of the Karpagambal Narayaneeyam group donated 108 lotus flowers made in silver (and plated with gold) to the temple.
The group attends Narayaneeyam and Sundara Kandam classes, taken once a month at the temple. The sessions are conducted by Indira Srinivasan, a 70 year old senior resident of First Main Road, R. A. Puram.
A dance programme was also held at the 16 kal mandapam yesterday.