A group of childre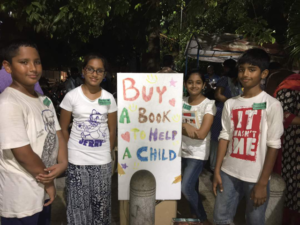 n, all students of Vidya Mandir, have made good use of the summer. Nandita and her friends Swayam, Tasmai, Nithya, Vedanth, Mridula and Mallika wanted to spend their free days to raise some money for a good cause.
They decided to collect and sell their used books towards this end and named their project 'Mission Compassion'. The kids accumulated about 200 books ranging from science books, encyclopedias to fiction and auto biographies.
A couple of weeks ago, they put up a stall outside Nageswara Rao Park and sold these books – the ones in mint condition were priced at Rs. 100 and the entire price range was from Rs. 10 – Rs. 100.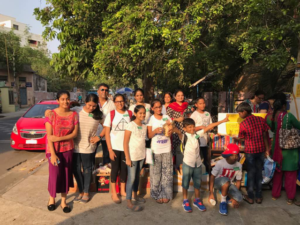 The kids took turns to walk inside the park and engage the walkers in their cause. 'We had a very good turnout. The regulars at the park were very impressed by the efforts of the children. We sold almost everything', says Viji, Nandita's mother.
They plan to conduct couple of more sales – one at Besant Nagar during one car-free Sunday and one more in the lobby of a corporate office in MRC Nagar. With the money that they raise, they want to sponsor the education of one child. 'We have identified some NGOs to help us in this regard', says Viji.
To know more about their efforts or to help them, contact Viji at 9884721727