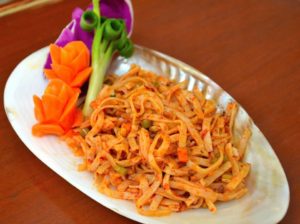 BREADS AND INTERNATIONAL FOODS – Learn to make 12 varieties of bread and 6 types of dips in the bread making workshop on May 13. International cooking and baking course from May 17 to 24. The course will cover four different cuisines – Indian, Italian, Chinese and Mexican with starters, main course items and desserts and a session of eggless baking.
Organised by Frangipani Culinary Expressions. At Boat Club Villa, 6/9, Crescent Street, Boat Club Road. Call 9962048088, 9381201984 for details.
POP ART – 'Let's go Pop' – a workshop for adults based on the symbols of Chennai like gopuram, kolam, auto and coffee. On May 14, from 10.30a.m. At The Art Room, C. I. T. Colony.  For details email theartroomchennai@gmail.com or call 7550071255.