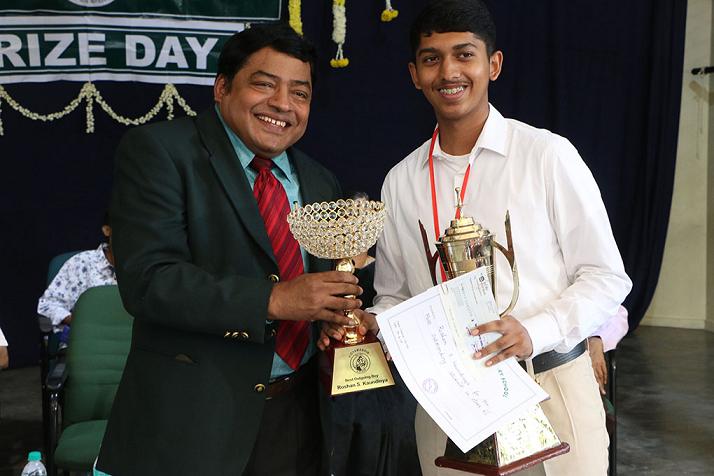 Vidya Mandir Senior Secondary School, Mylapore ushered in the new academic year by celebrating its Prize Day on Saturday, June 17.
Three staff members were decorated with service awards at this event – Sridhar, the administrative incharge for completing thirty years and arts teacher Geetha and office staff Venkatesh for completing twenty years.
Mahesh. D. Dharmadhikari, joint secretary and regional officer CBSE, Chennai, presided over the event. An impressive speech by him had the students enraptured as he talked about on how they need to capitalize on their strengths.
Two students Arvind. N and Om Shri Prasad were awarded gold medals for their scores of 491 and 490/500 in their class XII exams.
Other prizes given out included the 'Best outgoing boy' award given to Roshan S. Kaundinya (seen in the picture) and the 'Best outgoing girl' award given to A. Anupama. Students who scored full marks in various subjects were also awarded.