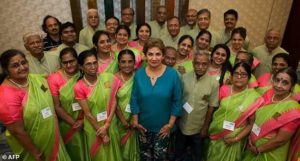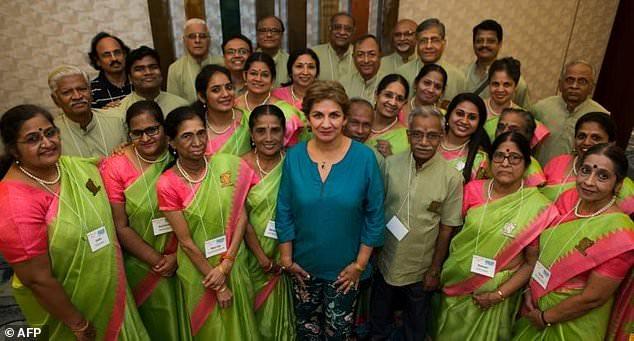 The members of Madras Youth Choir are an elated bunch. They are back from the Serenade 2017 International Music Festival held at Washington DC recently, interacting with 18 choir groups from 14 countries has enriched their knowledge and experience.
There were several workshops conducted by the group, including two for children, where they taught them Rabindranath Tagore's famed Anandho Loke in Bengali. Concerts were held at prestigious venues throughout the Washington metropolitan area.
The group premiered a piece especially composed for the festival marking the birth centenary of late president John. F. Kennedy (JFK). This was a medley of 7 songs , comprising of lyrics from a garland of Indian languages. The composition echoed the lofty ideals of JFK – universal love, peace, brotherhood, courage and unity with lyrics by the great poets of India, its traditions and ending with Martin Luther King's famous song 'We Shall Overcome'.
During the trip, the group also performed at the Murugan Temple of North America in Maryland, a 75 minute concert all in Tamil with a specially harmonized choral piece "Kavadi Chindu" dedicated to Lord Murugan.
The grand finale on July 3 at the Concert Hall at Kennedy Center was an unforgettable experience for the group. The evening was the culmination of the Serenade festival and began with the different choir groups presenting a piece each. The group showcased Mazhai the Rain Song, a 6 part harmony, and arguably one of the most complex pieces in its repertoire. This piece, composed by the group's founder late M. B. Srinivasan has lyrics penned by the great poet Subramania Bharathi.
The Serenade Washington DC Choral Festival is the brainchild of Neeta Helms, president of Classical Movements, a company that runs international tours for major music ensembles. Seen in the picture is Neeta Helms with the group.
Madras Youth Choir is the oldest Indian choral music group and is entering its 47th year of existence. The group has been conducting classes at Children's Garden School, Mylapore for more than two decades. For details call Ram at 9840082853.