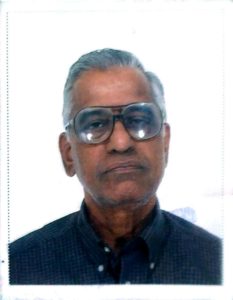 M. Subramanian, aged 81, passed away on Aug 16. He was a resident of Mylapore and R. A. Puram.
Subramanian was in Indian Airforce and was employed at Indian Bank from 1974.
He was born in Vishnupuram village in Kumbakonam district.  He joined Indian Air Force after schooling, completed his graduation and teachers training courses while employed there. After retiring there, he joined Indian Bank and served till his official retirement.
He is survived by his wife Rajeswari, retired teacher of Lady Sivasamy Higher Secondary School and two sons Premanand and Vijayanand.
Contact his family at 9884367943.