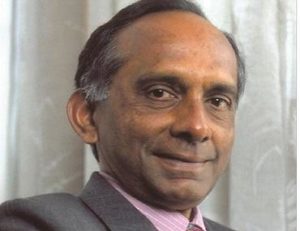 V. Murugappan (MVM), Director of the Murugappa group, passed away on Sep 19. He was 82.
Murugappan spent his initial years in the construction business and was the Managing Director of Coromandel Engineering Company Ltd.
He was also instrumental in setting up Coromandel Prodorite Ltd. to pioneer the manufacture of acid resistant cement and reinforced plastic chemical equipment.
In 1979, Murugappan took over as the Managing Director of Carborundum Universal Ltd (CUMI). He was the Chairman of the company during 1995-2004.
He served on the managing committee of the Associated Chambers of Commerce and Industry of India for many years and was chairman of the Madras Chamber of Commerce and Industry in 1987-88.
After his retirement as the Chairman of Carborundum Universal, he concentrated on the corporate social responsibility interests of the group, which included the Murugappa Research Centre (Taramani), Ivan Stedford hospital (Ambattur), Murugappa Polytechnic (Avadi) and various schools.
He concentrated on social activities including making of a film on afforestation, which was one of his pet passions. He was also the Chairman of the Mother Teresa Corporate Citizen Award Committee instituted by Loyola Institute of Business Administration (LIBA).
MVM believed in corporate governance and he practiced it in CUMI. He would attend the weddings in the families of his staff and would not mind sitting down with them to partake of their meals.
He was a Gandhian in thought, word and deed and believed in simple living and high thinking.
Murugappan was a resident of Boat Club Road, R. A. Puram. He is survived by his wife, two daughters, and grandchildren.
Tribute written by Chandrasekhar Viswanathan, Senior Citizens Group Of Besant Nagar.