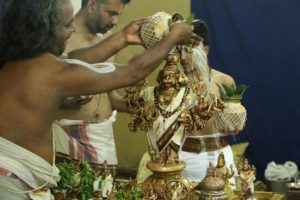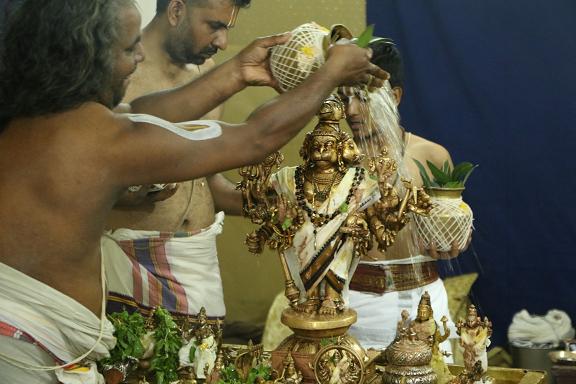 For more than three decades, M. R. Balaji, a resident of Karaneeswarar Koil Street, Mylapore, has been celebrating Hanuman Jayanthi with concerts and an annadanam for more than 1000 people. This year, the festival was held from Dec 17 – 26 and was inaugurated by Sri Rangaramanuja Mahadesikan of Srirangam Srimad Andavan Ashramam.
He says, "We have a panchaloka idol of Sri Panchamukha Anjaneya, which is 27 inches tall, that we pray to at home. Just before Hanuman Jayanthi every year, we bring the idol out and have a ten day celebration. The deity adorns special alangarams and we also conduct veda parayanam in the afternoon".
And the venue is always P. K. Mahal at Chitrakulam South Street, Mylapore.