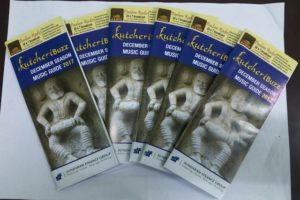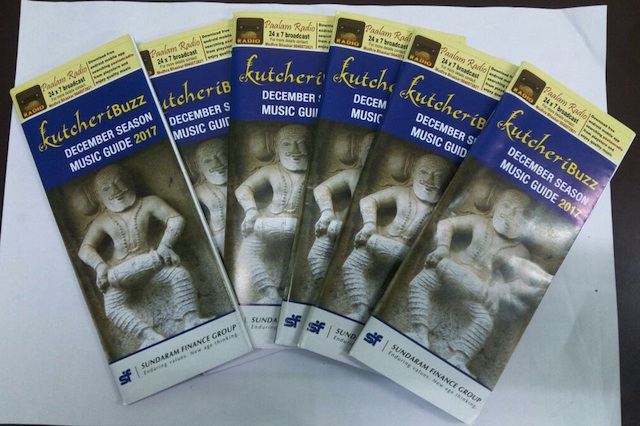 KutcheriBuzz has released its December Season 2017 Guide to the Music Concerts and copies are now available to rasikas for free.
The Guide lists all major concerts at leading city sabhas. It also has a section of listing of concerts of all about 32 leading artistes/musicians.
This Guide will help rasikas navigate through the season which offers close to 1000 concerts through December.
The book is stocked now at the offices of KutcheriBuzz and of Mylapore Times at No. 77, C P Ramaswamy Road, Alwarpet, Chennai 600018. The offices are on the 2nd floor of the Chennai Corporation Complex near the south side of the Alwarpet flyover.
Open from 10 am to 5.30 p.m. Copies will be available till December 15. KutcheriBuzz contact – 2499 4599/ 2499 3767
Reports and photos on December Season events are posted at www.kutcheribuzz.com