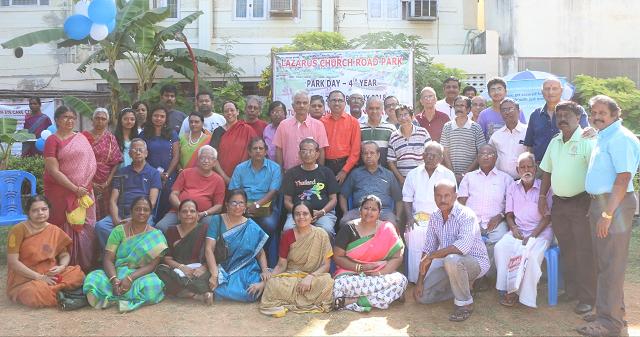 There was a little something for each of the 300 odd residents who had gathered at the park at the Lazarus Church Road Park, R. A. Puram to celebrate 'Park Day' this past weekend.
There was a medical and eye camp and games for children. And a little humour for seniors too. Several of them were seen laughing to anecdotes by R. Sekaran, the secretary of Humour Club International, Triplicane Chapter.
The chief guest was Mylapore MLA R. Nataraj, he walked in early on Sunday morning. For details contact V. Thiagarajan at 9381015243.