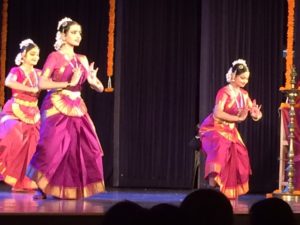 Bharatanatyam legend T. Balasaraswati is being celebrated by the performing arts community to mark her birth centenary.  The Dr. Raghavan Centre for Performing Arts based in Chennai launched a two-day programme on Friday evening to mark this occasion.
The event, held at Bharatiya Vidya Bhavan featured a formal function with N. Murali, head, The Music Academy as chief guest and dancers Padma Subrahmanyam and C. V. Chandrasekar as special guests.
Senior artistes who carry on the legacy of Balasaraswati were honoured too.
Then followed a few  dance recitals.
On Saturday, Feb.10, at Raga Sudha Hall, Luz scholars and artistes will talk on 'Bala' as the icon of music and dance was known and later, at Bhavans, senior dancers will perform.
The events are open to all.
Dr. Raghavan Centre for Performing Arts is headed by the family of Dr Raghavan, a well-known scholar and arts promoter who was among those who got dancers like Balasaraswati to dance at auditoria by inviting her to perform at the programmes of The Music Academy.