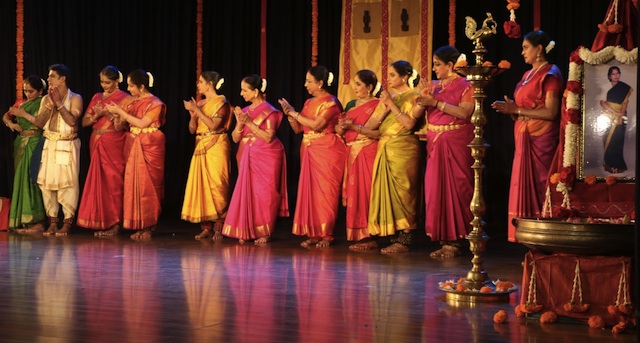 Rasikas who were inside the packed auditorium of Bharatiya Vidya Bhavan in Mylapore on S Feb.10, Saturday evening witnessed a rather rare dance programme – a dozen senior dancers and dance gurus paying  a special tribute to the iconic dancer T. Balasaraswati whose birth centenary is being celebrated now.
From Priyamvada Sankar and Nandini Ramani, Sushama Ranganathan and Jayanthi Subramaniam, to A. Lakshamanaswamy, Priya Murle and Sailaja and Urmila Satyanarayanan among others, these artistes chose to present just one piece each on the stage – pieces which were either performed by Bala, as the legend was fondly known or padams handed down from her lineage.
The two-day fest was curated by Dr Raghavan Centre for Performing Arts – a team led by Nandini Ramani, who was a prime sishya of Bala and is the daughter of late Dr V. Raghavan ( well-known scholar and arts promoter, and part of The Music Academy team in his time).