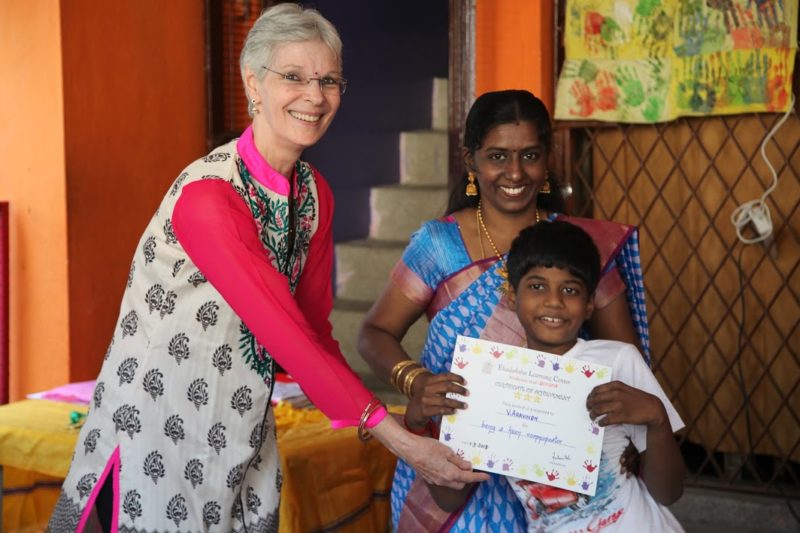 For the students and staff of Ekadaksha Learning Center at R. A. Puram, March 4 is a day they will always remember. It was the day the center opened its doors to special children eight years ago.
This year, two special guests who have always been a pillar of strength for the team, Marijanne Joshi (seen in the picture) and Seshadri, joined in the celebration.
At the award ceremony, students received awards for being the best groomed student, the best artist, the best performer and so on. There were awards for teachers as well.
Works of art by the students were displayed. Later, students danced to some preppy movie songs.