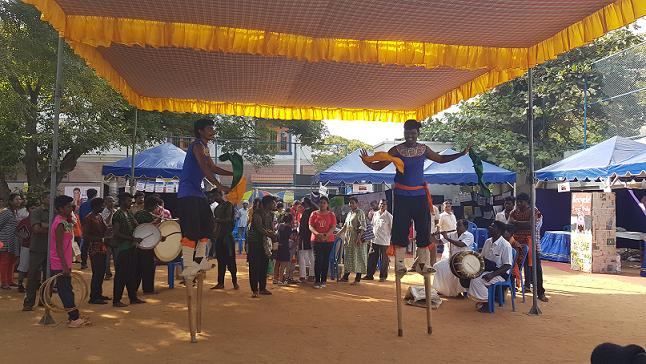 The children and parents of Chettinad Harishree Vidyalayam organized a fund raiser with a funfest at their Srinivasa Avenue campus on Feb 17.
A plethora of stalls vending a variety of merchandise, several shows for children and adults and folk art performances throughout the day by the 'Namma Parambariyum' Initiative welcomed the crowd.
Not only was it an entertainer, it was also a zero wastage, green event which showcased the learnings of the children from their Global Citizenship program called Vasudhaiva Kudumbakam.
The event saw a foot fall of 4500 people and the funds raised will be utilised for various projects.
Reported by Ramya Mani