Here is how several local groups celebrated our nation's 72nd Independence Day…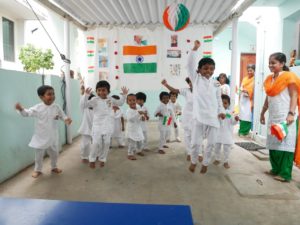 Dances and talks were the highlight of the programmes put up by the tiny tots of Creeping Buds preschool at Kesavaperumalpuram. The staff and teachers came dressed in the colours of the Indian flag. The special guests were chartered accountant Sundar Rajan, retired IT professional Ravi and educator and author Hema Ravi.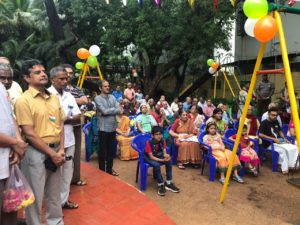 About 80 residents assembled at the Corporation Park at 7th Main Road, R. A. Puram to watch the flag being hoisted and the march past by the NCC cadets of Raja Muthiah School, R. A. Puram. This event was organised by RAPRA (R. A. Puram Residents Association).
There were games for parents and dances by children at Dwarakamai Educational Service Center's Independence Day celebrations held at Venkataramana Primary School, Mylapore on Wednesday afternoon. Prizes, for colouring, fancy dress, music and other competitions held earlier, were distributed.
The students of Fatima Nursery and Primary School at R. A. Puram had a small celebration in the morning. Children came dressed in colourful costumes and talked about the contribution of the nation's leaders.