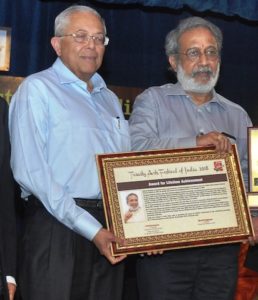 T. T. Srinivasaraghavan, MD of Sundaram Finance was decorated with the Life Time Achievement award at the Trinity Arts Festival inauguration held at R R Sabha, Mylapore on Friday evening.
He received the award from N. Ravi, Chairman, PTI, a news agency.
Many other artistes were also given awards at this event.