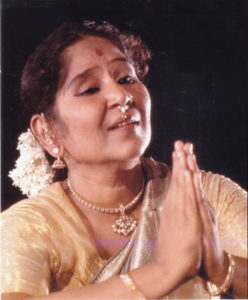 The valedictory function of the centenary celebrations of bharatanatyam guru T. Balasaraswati, conducted by Dr. V. Raghavan Centre for Performing Arts, Chennai will be held on Feb 9 and 10 at Bharatiya Vidya Bhavan, Mylapore. 
On Feb 9, the chief guests are T. K. Kalyanasundaram, director, Sri Rajarajeswari Natya Kala Mandir, Mumbai and singer Vani Jayaram. A monograph 'T. Balasaraswati – Bala', written by Nandini Ramani and published by Sangeet Natak Akademi, New Delhi will be launched. A dance performance, 'Natya Samaradhanam', by well-known dancers will follow. 6 p.m. onwards.
On Feb 10, a book, 'Bala -Sila Ninaivalaigal', authored by Nandini Ramani will be released. The first copy will be received by Uma Vasudevan, grand niece of Balasaraswati. A seminar on 'Preserving, documenting and archiving artistic treasures' will be held later. The speakers are S. Janaki, Sruti magazine, bharatanatyam dancer S. Sowmya, Ashish Khokhar and scholar V. A. K. Ranga Rao. Dr. Premeela Gurumurthy, vice-chancellor, Tamil Nadu Music and Fine Arts University will preside over the function. A. Sambandham, secretary, Natyanjali Trust, Chidambaram is the special guest. 9 a.m. onwards.