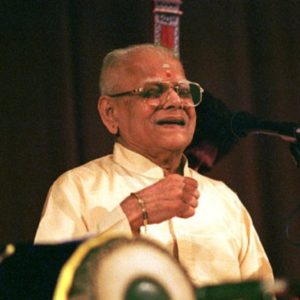 A special celebration to mark the 17th death anniversary of K. V. Narayanaswamy will be held on April 8 at Bharatiya Vidya Bhavan, Mylapore.
Bhaskar Ramamurthi, director, IIT-M is the chief guest. The guests of honour are Lakshmi Narayanan, former DGP, K. V. S. Gopalakrishnan, K. N. Ramaswamy, director, Bharatiya Vidya Bhavan and Vedanth Ramanujam, founder Paarambara.
The special guests are Mohan Parasaran, senior advocate, Supreme Court and N. Murali of Sri Krishna Sweets. A concert by noted vocalist K. J. Yesudas will follow. At Bharatiya Vidya Bhavan, Mylapore, 6.30 p.m.