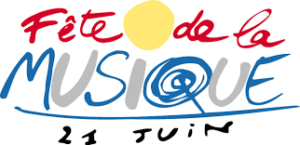 June 21 is celebrated across the world as World Music Day – Fete de la Musique, a idea that grew out of France.
It is also World Yoga Day.
To mark this occasion, Carnatica and its head, K N Shashikiran has curated daylong events across the city – in Mylapore, they will be held at two venues.
At Nageswara Rao Park, from 7 am there is prayer, yoga and meditation and music. Music is by Sudha Raja's choir supported by senior Carnatic musicians.
That evening at Srinivasa Sastri Hall, Luz are three events from 6.15 pm – first Sudha Raja's choir will perform, then come the sishyas of guru Neyveli Santhagopalan, then Bharat Sundar leads a talk-music show on 'Carnatic music contribution to world music', followed by violinist Shreya Devnath's theme-based show on Western Music instruments place in Carnatic music; senior musicians will accompany Shreya.
These events are open to all.
There is a special programme for musicians and music students at Sastri Hall at 5 pm the same day – yoga guru Sridharan will lead this workshop and practical session on Yoga for Musicians. The public are not allowed to take part in this event.
Call 94440 18269.