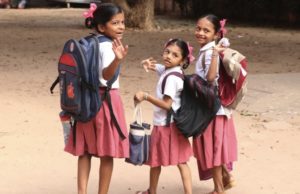 There was a big buzz in the school zones of Mylapore, San Thome and R. A. Puram this morning as schools reopened for a new academic year.
There were more cycle-rickshaws and autos, vans and cycles and bikes headed to the gates of the many schools in the neighbourhood. And the buzz that is familiar is these spaces which had taken a summer break was back.
It was a particularly special morning for the children who were going to school for the first time. Their parents carried them into the campus and not all the toddlers liked the unfamiliar environs.
Besides addressing the challenge of dealing with a new syllabus, school managements will have to manager their water supply systems at a time when there is a water crisis in the city.