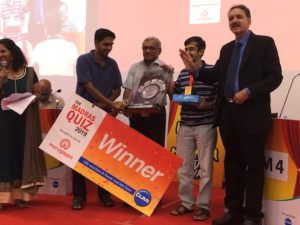 Chartered accountant Karthik Bhatt and journalist Srinivasa Ramanujam won the annual Madras Quiz 2019 on Sunday held at the MMA auditorium in the city. It was held as part of the annual Madras Day celebrations.
Both are residents of the Mylapore neighbourhood.
The duo climbed up steadily in the final round of the quiz which featured six teams, all seasoned quizzers.
The quiz, supported wholly by the Murugappa Group saw an attendance of over 500 people.
Dr Sumanth C. Raman was the quiz master; all questions were on the city, its history, people and places.