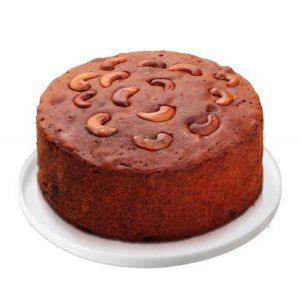 Ahead of Christmas and New Year, local bakeries in Mylapore are seeing a stream of shoppers here keen to buy special cakes.
Vergheson Bakery is one of hot places shoppers are checking out – the nook is known of its cakes and cookies.
This bakery is located opposite the CMWSSB's (Chennai MetroWater Supply and Sewage Board) local office at 2nd Trust Cross Street, Mandavelipakkam.
It has plum cakes, rich plum cakes and the new for this season – plum exotica (made of exotic fruits like blueberry, black currant, apricot, prunes, and raisins mixed with wine).
Plum cake (400 grams) is priced at Rs 200. The price of the plum exotica (300 grams) is Rs.290. Located at 10, 2nd Trust Cross Street, Mandavelipakkam. Ph: 9445283439.
Hot Breads has a variety of cakes including plum cakes, walnut cake, Dundee cake, and rich honey cake at all its branches. 1 kilo of plum cake is priced at Rs.650. One bakery is on Madha Church Road near St Antony's Girls' Higher Secondary School. Ph: 24614788.
Plum cakes from the range of 60 grams to 1 kilo are available for sale across all the French Loaf baked food outlets.
60 grams of plum cake is priced at Rs 40. The bakery offers half kilo cakes packed in cardboard boxes and tins. The ones packed in tins are priced at Rs. 525. The bakery is located at T.T.K Road, Alwarpet, near Benjarong restaurant. Ph: 7604915071.