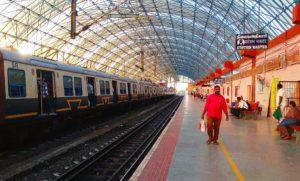 To improve the safety of passengers traveling at Thirumayilai MRTS railway station, Southern Railways has planned to install CCTV cameras here.
Says R. Chitra Devi, RPF Inspector, Thirumayilai station, "We have identified 30 locations for the installation of CCTV cameras. It will cover the entire station from entry to exit," she says.
The live feed from the cameras will be monitored by the Railway Protection Force (RPF) personnel.
The inspector says that this work is being carried out under the Nirbhaya Funds.
The camera installation is set to be completed in a few weeks.