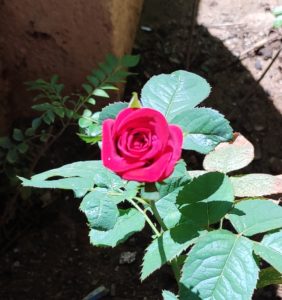 Mylaporeans who nurture gardens on their balcony or terrace or on their campus are showcasing their flowering plants online in a new series that Mylapore Times launched recently.
Photos of flowers are posted on the Facebook page of Mylapore Times, one every 24 hours.
Since the series was launched on Wednesday, ten people have mailed photos of the flowers in their gardens. And many others are excited with the showcase.
Says Colin D' Souza who manages a terrace garden at his Custian Beach Road residence in San Thome, "With clean air and no pollution my plants are thriving. Besides the flowers, sapotas are also growing well."
Sheila Teresa who mailed a bunch of pictures says she grows greens and other vegetables in her green patch. "This is the time for people to grow their own veggies," says this San Thome resident.
Over the days, this 'flowers' series will continue on the Facebook page of Mylapore Times.
You can mail pictures of your flowers in the garden to – mytimesedit@gmail.com
Photo was mailed by Sheila Teresa.