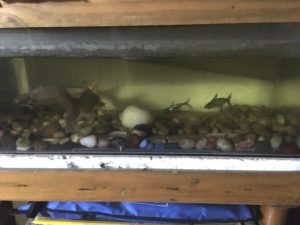 Can you help Aravindha Kumar locate a shop that sells fish food?
This Luz Church Road resident needs seafood to feed his fish in the big tank at home.
He says, "We have around around 5 to 7 shark and gold fishes in it. We used to buy fish food from the store in Mandaveli but it is closed now. The fishes are hungry and we are afraid that they may die soon."
Kumar says he has maintained this hobby for over 12 years and the hobby was initiated by his grandfather who passed away recently.
Post here shops you may know that sell fish food in Mylapore area.