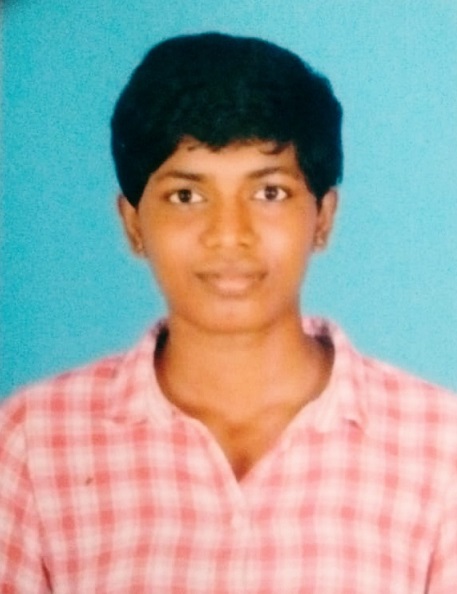 Sruthi. P, a commerce student and an athlete at Lady Sivaswami Girls School, Mylapore came third in the class XII exams this year with a score of 530/600.
But this past year has not been easy for her.
Sruthi. P, a sport enthusiast, has always been involved in sports at school.
In 2019, when she was a class XI student at a school at Karur, she was declared the national champion in lawn tennis. She then decided to move to athletics and joined Lady Sivaswami Girls School, Mylapore in class XII.
With her parents still in Karur, Sruthi had to stay in a hostel in Mylapore to pursue her dream of excelling at track and field events (400 m and 400 m hurdles).
And all through the year, she maintained a strict schedule. She would study from 6 to 8 a.m., practice at the ground in Broadway from 10 a.m. -12 p.m. Then attend three hours of school from 1 to 4 p.m., practice again till 8 p.m. and then come home and study.
Though she didn't practise on Sunday, she had to attend French classes in the morning.
Her efforts paid off when she won the bronze medal in 4×100 m relay race at the Reliance State Meet held at Jawarharlal Nehru Stadium at Chennai in November 2019.
She says, "I got special permission to come late to school. That really helped me practise. My coach Nagaraj sir motivated me a lot. My friends would call me everyday and give me the notes for work done in class".
Sruthi says that to maintain a healthy diet, she got permission to cook kanji and egg at the hostel and would do so everyday before she left for practice in the morning.
Sruthi has applied to a college at Trichy. She hopes to get a commerce degree course there and train at the stadium nearby.
SRUTHI'S TIPS
– Study everyday. Complete any leftover work by the end of the week.
– With no television at the hostel, the only device that Sruthi had access to was her phone. She used it only for school work. So, avoid needless entertainment.
– Eat healthy food and keep yourself hydrated. Adequate sleep is also important.