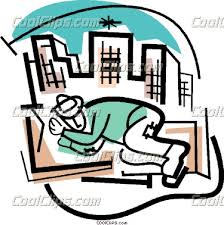 Due to lockdown, over 60 homeless men in the neighbourhood, who were working for marriage caterers have lost their jobs.
These men are under the care of Banyan, the NGO in Mylapore.
Since the past five years, the NGO has been supporting them with job opportunities through its initiative called 'Homeless Collective'
Says a staff from the NGO, "Initially, we would reach out to them by providing food and medical care. After identifying their problems, appropriate intervention would be given, and once they are alright they would be provided with suitable jobs."
As most of them did not have ID cards, he says they were doing marriage catering works like cutting veggies or serving people.
"Working there, they would stay at the marriage halls or take up rooms for rent. However, following lockdown, as marriages are not held at big halls, they have lost their jobs. With no job at hand, they are on the verge of going back to begging or being homeless. And we don't want that to happen."
The NGO is now working round the clock to find alternative accommodation for these men.
Meanwhile, the staff says it will be good if employers who would like to support homeless persons would provide them jobs. "They can work as security guards, hotel servers, drivers, caretakers for patients with mental illness."
Employers who may want to hire these homeless men may reach the NGO at 9840964352.
Picture used for representation; courtesy: www.coolclips.com