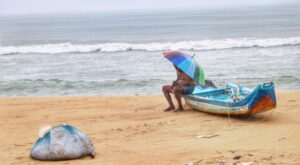 Mylaporeans woke up to a very pleasant, wet Sunday morning on July 19.
There was steady rain in most parts of the neighbourhood with rain drizzling well past 8 a.m.
Chennai has been experiencing steady but short spells of rain in different parts of the city. Civic officials have asked people whose campuses have rain water harvesting systems to use this season to check on their efficacy and working and set things right so they are ready for the monsoon later in the year.