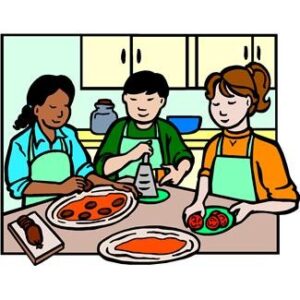 For a first, Banyan NGO in Mylapore has set up a kitchen to train its inmates in cooking.
The initiative is a part of the shelter's social cooperative project, that aims at making the inmates self-sufficient.
The NGO, temporarily located at Chennai Corporation's school at Sringeri Mutt Road, Mandaveli takes care of over 41 mentally challenged homeless men.
The shelter provides medical treatment to these clients and helps them with appropriate job opportunities after they recover.
Says Adarsh, Coordinator at the shelter, "We started the kitchen to help the clients who will be able to take up jobs."
Now, the NGO has brought in two chefs from its Mogappair unit to train the inmates.
"With the help of the chefs, clients have begun cooking lunch for themselves. Every day, they cook rice, sambhar, rasam and two curries. As far as possible we include nutritious veggies, eggs and chicken in the diet," Adarsh says.
The cooking, he says is done after taking precautions to prevent the virus spread.
He says, "Chefs are teaching them everything about cooking. At present, six inmates are helping in cutting veggies and cleaning utensils. Once these clients are trained, they, in turn, will train other inmates in cooking."
Slowly, the NGO plans to train its inmates in preparing all three meals. And in time, the entire kitchen will be handled by them, Adarsh says.
In future, the shelter also plans to sell food prepared at the kitchen to the public. "This way, our inmates will be able to earn for themselves. Also, as they are trained in cooking, they can take up jobs in local catering businesses as well."
Says Varsha Vinod, Co-Lead, Emergency Care and Recovery Centre, The Banyan, "Since we started this activity, clients have been very enthusiastic to work at the kitchen. In fact, they only named it as 'Ruchi' (tasty) Kitchen."
Cooking is also helping clients deal with their mental illnesses. It has also induced a sense of purpose in them, she says.
Picture: used for representation; Courtesy: https://cliparting.com/