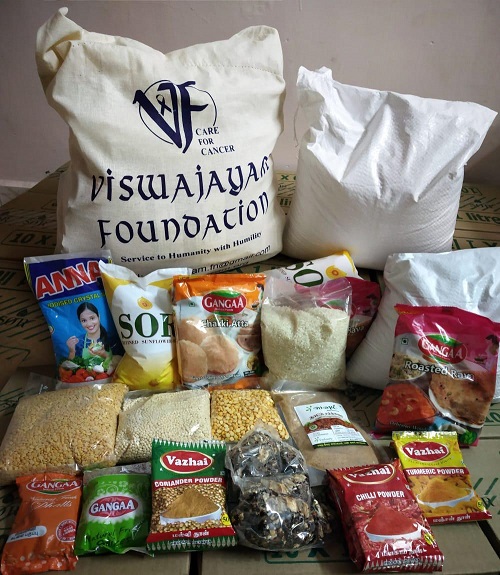 Viswajayam Foundation, an NGO, is planning to distribute grocery kits to about 175 families residing at Ganeshapuram, Mylapore tomorrow. Mylapore MLA R. Nataraj will preside over the event.
Sekar Viswanathan, the founder of the foundation says, "Today we distributed dry ration kits to 125 families at Thiruvalluvar. We plan to continue this till about 1000 families are benefited. A corporate sponsor is funding this initiative".
The ration kits will contain rice, dhal, oil, wheat flour, tamarind and other essentials worth Rs. 1000.
The distribution will take place at 12 noon at the Corporation Office, Near Sanskrit College, Mylapore.
The foundation is located at R. H. Road, Mylapore. To donate or for other details, contact Sekar at 9380022773.