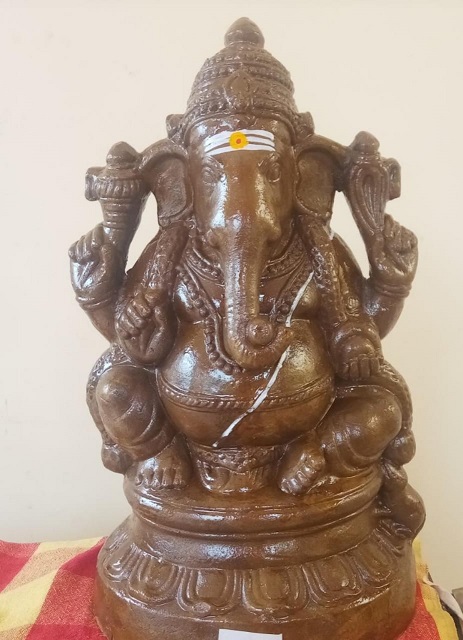 If you are looking for an eco-friendly Ganesha this year, check out Sangeetha Saravanan's plantable Seed Ganesha.
Sangeetha, who is a resident of Mandaveli, has been selling eco-friendly plant and fibre products for more than two years now under the brand name 'Sanginee'.
And every year before Vinayaka Chaturthi, she always sells Ganeshas.
She says, "This year due to the lockdown, we first thought that we would be unable to sell these Ganeshas but as many of my regular clients wanted one, we decided to collaborate with a local supplier. These Ganeshas have a single coat of wood water colour on them".
The Ganeshas, which are dissolvable and plantable, have seeds embedded in them. They come in a kit along with a cocopeat pot and instructions. They come in four sizes ranging from 7 inches to 12 inches priced from Rs. 310 to Rs. 425.
Door delivery is accepted for certain locations. Pick up point: R. A. Puram. Shipping is extra. Bookings will be accepted till Aug 12. For details call her at 7358552372.