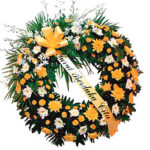 The Xaviers of San Thome and their families are still coming to terms with a cruel turn in their lives. They lost two brothers on the same morning.
Richard Xavier passed away at a government hospital and hours later, his brother Desmond who was in quarantine at their home on Appu Street died. The deaths were on August 4.
On the advice of local civic and health officials, both their bodies were cremated after virus tests were carried out and their ashes were buried in the family grave at Quibble Island Cemetery, near the grave of their mother.
Richard retired from Otis Elevators and spent time at the San Thome Cathedral, being an active parishioner, sang in the choir and was known to many members of the Catholic community here.
Desmond was a musician, a cellist ( music runs in this family of Anglo-Indians); besides playing for some years in the film studios, he played privately on assignments and taught music in some city schools and of late, was music teacher at a music school in San Thome.
Edgar is the third brother in the Xavier family.