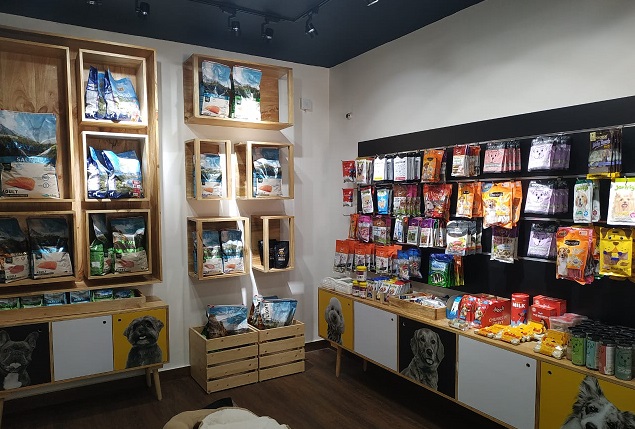 During the lockdown, P. R. Athreyan, a resident of Mylapore for more than four decades, realised that many pet owners could not get quality food for their pets. They had to make do with the ones they got.
So he contacted his friend, Arunodaya Reddy, the CEO and founder of PETS 101, and decided to open a franchise in the Mylapore area. PETS 101 has three other branches in the city and they were more than happy to help Athreyan with whatever he needed to get his store opened. The inaugural function was held on Sept. 23.
Everything from food, beds and shampoos to brushes, toys, collars, bowls and snacks for dogs and cats are available at his store. Food is imported from countries like Spain and Italy and comes in different flavours.
Athreyan says, "We want the customer to have a great shopping experience at our store. For example, if they want to buy food for their dog, we will provide a free consult on what kind of food the dog can have based on its weight, age and breed. The dry food that we sell has been dehydrated to the extent of 42%. This high level of dehydration is essential to keep out the moisture and retain the essential nutrients".
Very soon, they plan to launch a range of products for birds and other pets.
A small section of his store has specialty juices for people. He says, "These juices have been imported from Australia and don't have any added sugar in them. They have a shelf life of 2 years".
The store is open from 10 a.m. to 9 p.m., Mon- Sat and is located at 112, R. K. Mutt Road, Mylapore. For details contact Athreyan at 9840749067.