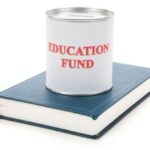 Two students of Mylapore area schools have been granted scholarships which are given annually through Mylapore Times Charitable Trust ( MTCT). This was done last weekend.
The students are G. Sukanya of Lady Sivaswami School, Mylapore and R. Yuvarajan of Montfort School, San Thome.
The scholarships are given in memory of T. K. Ramakrishnan and grant made by Lalitha Ramakrishnan. These are meant to provide Rs.2500 each to a student who has done well in Class 10 exams and had been admitted to Class 11.
The MTCT is based at the Mylapore Times office. Phone: 24982244.