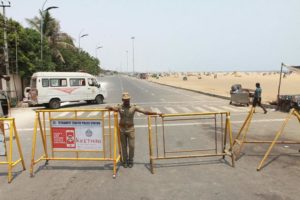 Police will take charge of the Kamaraj Salai ( Marina beach road) and the access road to the Marina later this evening to discourage people from gathering here to celebrate the new year.
Police said they would come down on bikers racing down the road and those who create a ruckus.
Already, the Marina is barricaded and more barricades will come up during the course of the day.
People have been advised not to venture to the Marina after 8 p.m.
Police will be at their posts here till about 3 a.m. on January 1 to ensure there is no untoward incident.