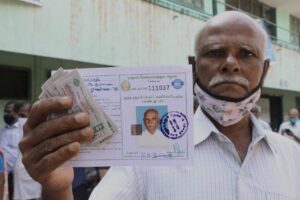 If you are a senior citizen who has made the best of the free bus tickets that MTC offers then this is for you.
MTC has restarted its offer from this morning after a long break due to the pandemic.
A long queue snaked to the counter at the Mandaveli MTC bus terminus today as people – men and women – sought to get their tickets – 10 per month and given for 6 months on production of the MTC card which is also issued here.