Chennai Commissioner of Police, Shankar Jiwal personally invited Inspector of Police  V. Srinivasan, and constable Suganya and lauded their work by presenting them with certificates of appreciation and rewards for their investigation into a dastardly attack on a Abiramapuram resident and his friend in 2014.
In June 2014 Narasimhan of Abiramapuram and his friend Sundar were travelling in a bike in Abiramapuram when they were intercepted by Sathish, Prakash, and Suresh of the same area.
The trio stabbed Narasiman and Sundar with a knife due to previous enmity and fled.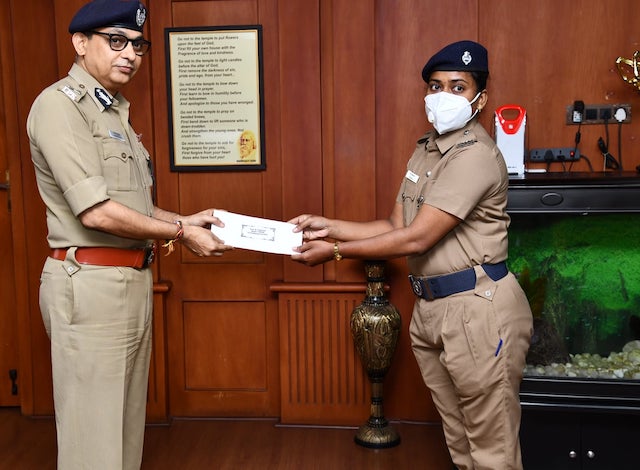 A team led by the Inspector of Police V.  Srinivasan arrested the accused – Sathish, Prakash and Suresh, all of R. A. Puram.
The case was heard in the 5th Additional Sessions Court in Chennai. The judge held the accused Sathish and Prakash guilty. They were convicted and sentenced to undergo 10 years of rigorous imprisonment with a fine Rs.2000. Accused Suresh was acquitted.