Five year old S. Vasantika, a UKG student of Vidya Mandir, Luz has found an early interest in godly drawings.
Every time she sees the image of a Lord she goes back home and picks up her colour pencil to draw her favourite Lord. Around the Navarathri festival, with so many godly idols in front of the kolu, her interest in drawings has seen a rise.
She has made three sketches –Vaishnavite Acharya Vedantha Desikar, Srivilliputhur's Azhvaar Andal and Lord Krishna carrying the Govardhana Mountain in his hand.
While she narrates every story of the idol that has been placed in her kolu at home this year, she is capturing each of those in the form of drawings.
The drawing class at her school has also been an inspiration for her to latch on to an early interest in drawing.
Vasantika is a resident of Kesava Perumal Sannidhi Street.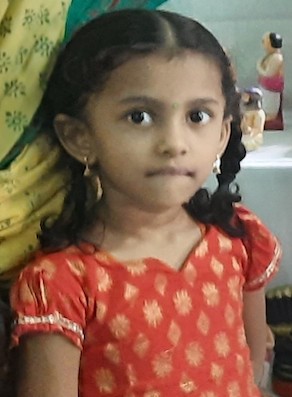 Report and photos by S. Prabhu