There was an air of festivity, drum rolls, flag flaunting and more in CIT Colony this morning.
It is the birthday of DMK's member of parliament and leader, Kanimozhi who resides in this verdant colony.
The main road outside her residence was decked with the DMK's flag on posts while local walls were plastered with posters carrying greetings for the moment.
Folk artistes took turns to perform at the street corner causing traffic jams at peak hour time while party cadres, mostly women streamed into the residence.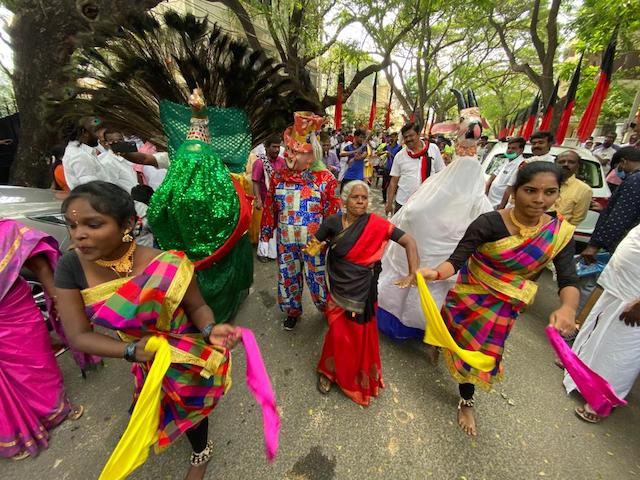 Kanimozhi stepped out to greet people and even beat a drum alongside the surprised artistes.
Most people who had gathered here wore masks but many had their masks on their lips or on the chin.