Longtime resident of Pattammal Street, Mandaveli, G. Rukmani passed away in the early hours of January 27.
Known to family and friends as Rukku patti, she was a resident at 9, Pattammal Street from 1958.
She was born in Kizhnatam village, near Tirunelveli. She lost her parents very early and had no known recollection of them. She was brought up as a child by her grandfather and later, by her elder brothers.  She was married to V. Gopalan from Thirukurungudi in 1942, and after staying in Madurai till the early 50s, moved to Gopalapuram, Madras and eventually to Pattammal Street in 1958.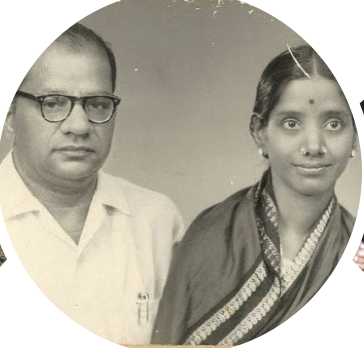 After the loss of her husband in 1967, she independently managed the running of the house and raising her children. The door to the house at 5, Pattammal Street was always open to cousins, aunts, friends and extended family who were treated to hospitality and unconditional love.
Rukku paati believed that a good summer's day should never be wasted and laid out wonderful vadaams in the backyard to be distributed later on to the family. Every family event was marked with her trademark kolams.
She is survived by her three children and their families.
Condolences can be shared with G. Venkataraman (9677188591) or G. Srinivasan (9444027202),
– Tribute by Srivatsan Parthasarathy