By J. MOHAN
The year 2021 marked the 100th birth anniversary of the late Dr. R. Jayaraman. He was my father and a well-known Mylapore icon whose medical practice drew people from Mylapore, Alwarpet, Abiramapuram, Royapettah, CIT Colony, Triplicane and areas beyond.
Why was he so popular?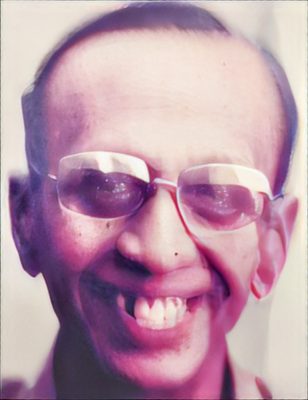 Well, he had that special touch that made people well, he did not prescribe a heavy dose of medicines and he cared for the people who did not have the money to pay him. He was so popular that years after his death, we had his patients who knocked on our door and ask 'Doctor ayya irukkara?'
It was my grand-father, Dr. M. R Chander who set up medical practice in Mylapore. Chander's Pharmacy ( and the clinic) stood on Royapettah High Road, next to where Luz Studio stood till some years ago. Today, that place is an open plot. Our family used to reside in Pelathope, the famed colony of Mylapore for lawyers. It was a joint family with 6 adults and 14 children plus guests from time to time. From there, they moved to a house near Vidya Mandir. My father studied at P. S. High School, at MCC in Tambaram and then at Stanley Medical College and got into practice as a general practitioner.
Chander's Pharmacy ( and clinic) later moved into the building that is now partly rented to the booksellers, Motilal Banarasidass. We used to reside on the top floor.
A major part of his professional services were rendered free of charge; his fees were anyway nominal, some of which often remained unpaid but that did not deter him from his social mission. As a doctor, he was on call 24×7 and attended to callers even at odd hours.
His patients from economically weaker sections of society were provided free treatment besides generous handouts of sample drugs and medicines.
Dr. Jayaraman refused fees from people whom he knew did not have the money, while not embarrassing them on their financial plight.
A few former residents of Mylapore, who have gone on to do very well in their lives vividly recall his continuous support during their youth when they needed attention and money was hard to come by and refer to him as their 'lifesaver'.
I recall one Mylaporean who described my father's reputation and skills thus: In many cases of people on their deathbed, it was a straight fight between Yama yanking the person's hand on one side and Dr. Jayaraman holding the other hand tightly and not letting go. He was blessed with the healing touch.
He also served Ramakrishna Mission Students Home, Mylapore for many decades on a pro bono basis.
Always dressed in whites, he had little interest in material possessions or accumulation of wealth. Diabetes and ischemic heart disease combined to fell him at the age of 72 in 1993. But we know he continues to live in the hearts of many in Mylapore and beyond.
J. Mohan is a retired banker and resides in Thiruvanmiyur.
Contact – jayaramanmohan@gmail.com