There was a big buzz around schools zones across Mylapore as many schools re-opened for the new academic year.
The scenes at schools which run primary schools were touching and different too.
Parents who brought their children to the school gates had to coax them to go in, others had to deal with crying kids and still others had to lead the kids to the classrooms.
At St Joseph's Primary School in San Thome, alongside the campus of St Raphael's School, the kids were welcomed with sweets and flowers by teachers and nuns. This cheered many a child.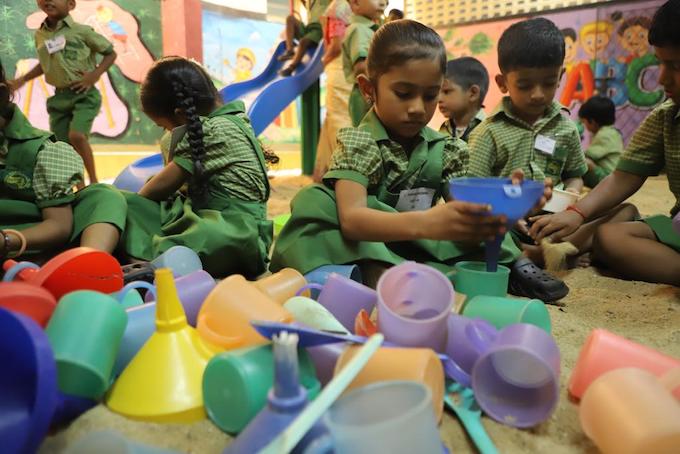 At Sivaswami Kalalaya in Mylapore, teachers made things easy for the new entrants and let the children have some fun in the classrooms.