Last week, when a few friends realised that it was 50 years since some of them had entered the portals of Vidya Mandir school in Luz, they quickly planned a short visit to the campus.
Nostalgia doubled that effort and on Sunday morning, about 25 members of the 1986 batch were at Vidya Mandir to soak in; one of them who is in the USA was visiting the city.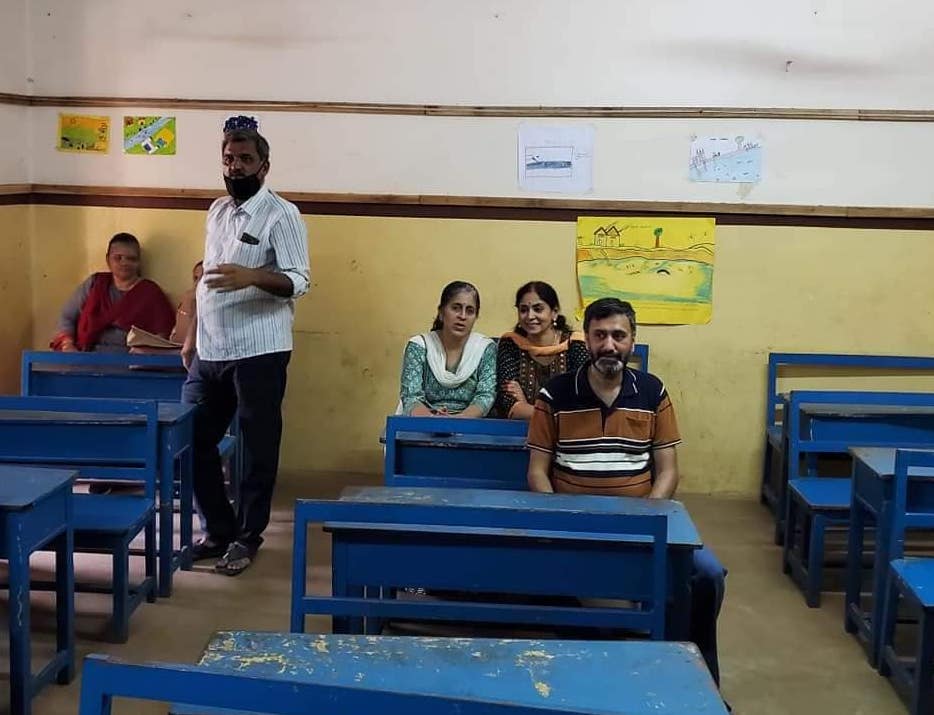 They walked around the playground, which, for some was THE place while in school, walked down the corridors and even sat inside a classroom that they had once occupied as students.
"The school now locks up all classrooms because of the 'smart' equipment that is fitted in there but the school arranged for one room to be opened for us," said T. M. Karthik, professional actor and corporate trainer who was part of the group. He joined the LKG here in June 1972.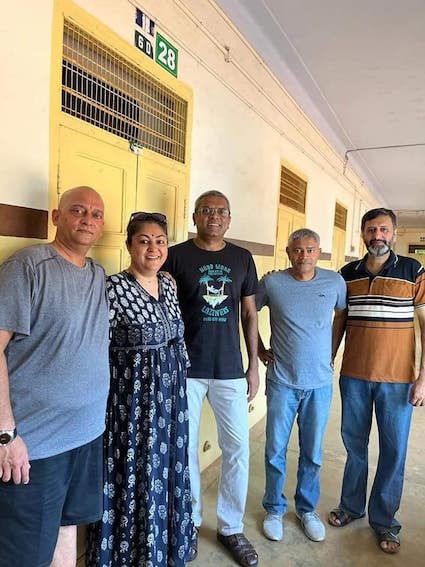 Karthik and a few others studied from the LKG level; others joined them in junior school.
One of them was Sumitha Vibhu, now a lawyer. She joined the batch in Class 5. "My mom was a teacher and the year the school turned co-educational I got admitted here," says Sumitha who is also an active member of the school's alumni association.
So what is her best memory of the school?
"The amazing teachers we had….they told us that academics alone wasn't the purpose of life and encouraged even the back-benchers to do better," says Sumitha.
Adds Karthik who had some fun on Sunday on the concrete slide in the playground. "In our time, the playground was vast with spaces for cricket nets and basketball court. I loved that space."
Karthik says some classroom windows faced the hugely popular Shanthi Vihar restaurant next door ( that property made way for apartments) and all those yummy flavours from the kitchen made many in the room hungry.
"We would jump over the wall after school time and snack at the restaurant," he recalls. "We often joked that Shanthi Vihar made all its money from Vidya Mandir students!"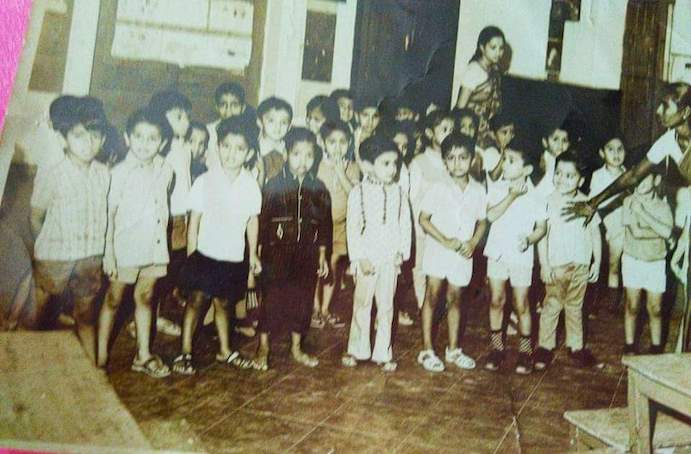 Sumitha says that either the school's alumni association or the school will help 'old students' to visit the school at short notice.
The contact – M. Kannuswamy, president, Alumni Association, 1969 batch.
– E-mail sekar51@yahoo.com.  Mobile 9840446623
The last photo featured here is of the 1972 LKG children at Vidya Mandir: courtesy T M Karthik