Aadi season's first Sunday was a busy scene this morning at the Sri Mundagakanni Amman Temple in Mylapore.
Just outside the temple, women sat down and cooked pongal the traditional way; then offered it to the Amman and shared it and took some of it home.
Inside, women packed in as the rituals went on.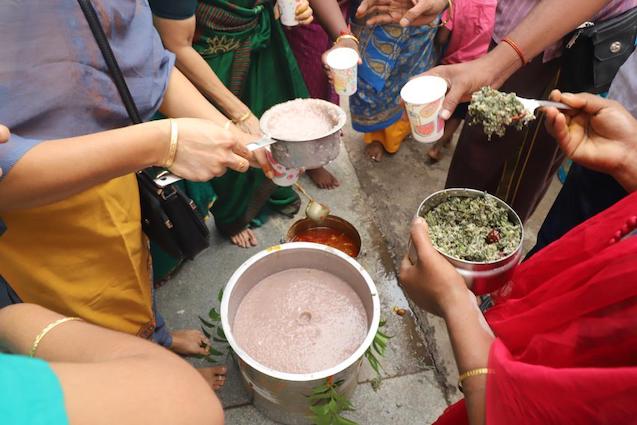 And as the morning wore on, some devotees brought home-made kozhu and shared it with people in paper cups, also offering either keerai or dry fish dish.
(( )) WATCH VIDEOS on religious events at our channel – www.youtube.com/mylaporetv